Give Us a Call 1.508.385-7534

The Studio Gallery • PO Box 992, Dennis, MA 02638

This website and all images displayed on this website are fully protected under  International Copyright Law.

We invite you to discover the art of

​  

Updated 12/19/2015 with new art, works in progress, group classes with Bob, show information and other news!

Although great care has gone into uploading images that are accurate the web cannot display the full alluring quality to be found in any original work of art.   In most cases there is a great deal more depth and subtly found in an original work of art. Therefore we suggest that you contact us or one of the galleries if you have a question about a particular work of art.

Portrait & Private Commissions by Bob

"Garden", 10" x 16", oil on panel, R.K. Roark , N/A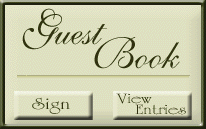 Thank you for taking the time to visit our website and we look forward to hearing from you soon!

"Flog Blanket, detail", Printed on Exhibition Fiber Paper

Anita Winstanley Roark

"Autumn Wonder", photography by Anita Winstanley Roark 

Detail of New

Original Oil Paintings by Bob

"Autumn Farewell", oil on panel, 6" x 8", Robert K. Roark

Move cursor off image to start slideshow.  Move cursor on top of image to stop slideshow then click on the image to go to related webpage.

Original paintings by Robert K. Roark and photography by Anita Winstanley Roark

Unless noted, all artwork is for sale.

Contact Us
 for prices and how to purchase your favorite work of art or to schedule a private viewing.
​Bob is now accepting commission orders for portraits,  private commissions of your favorite subject.  A perfect gift for the upcoming holidays!  Please 
contact Bob
for complete details!
 Private Art Class with Bob

NEW: View Anita's New Hi-Res Page on Google's CulturalSpot.org site:

Once at gallery click View Exhibition.  Then click the image and zoom in for large high-res image views.  Check out details or just click Explore Everything.  Enjoy!

NEW: Bob is please to announce his work can now be found at:

Call Bob at 508-385-7534 for information.

Apple Delight", 6" x 8", oil on panel, R.K. Roark, SOLD

​Read article with Anita's photos on the 2015 APBY Cat Gathering

in the October 2015 issue of  Messing About in Boats and in US HARBORS.

SPECIAL HOLIDAY DISCOUNT

Mention HOLIDAY DISCOUNT and get

15% OFF when you sign up for a Private Art Lesson.  

A great gift for yourself or someone special.

Gift Certificates Available.