Give Us a Call 1.508.385-7534

The Studio Gallery • PO Box 992, Dennis, MA 02638

This website and all images displayed on this website are fully protected under  International Copyright Law.

We invite you to discover the art of

​  

Updated 4/18/2015 with new art, works in progress, group classes with Bob, show information and other news!

Although great care has gone into uploading images that are accurate the web cannot display the full alluring quality to be found in any original work of art.   In most cases there is a great deal more depth and subtly found in an original work of art. Therefore we suggest that you contact us or one of the galleries if you have a question about a particular work of art.

Portrait & Private Commissions by Bob

"Carolyn in Sunlight", 24" x 18", oil on panel, Robert K. Roark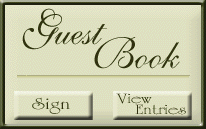 Check us out on the go using your phone at:

http://www.capcodfinearts.com

Thank you for taking the time to visit our website and we look forward to hearing from you soon!

""2011 Cat Gathering, Arey's Pond" ", Printed on Exhibition Fiber Paper

Anita Winstanley Roark

"Cape Cod Charm", photography by Anita Winstanley Roark

Detail of New

Original Oil Paintings by Bob

"Autumn Skies over Harding Light", detail, 12" x 18", oil on panel, Robert K. Roark

Move cursor off image to start slideshow.  Move cursor on top of image to stop slideshow then click on the image to go to related webpage.

Original paintings by Robert K. Roark and photography by Anita Winstanley Roark

Unless noted, all artwork is for sale.

Contact Us
 for prices and how to purchase your favorite work of art or to schedule a private viewing.
Let Bob create just the right interior, still life, landscape or fantasy painting to suit your needs. All commissions are guaranteed to meet or exceed your expectations!  
Contact Bob now!
NEW: View Anita's New Hi-Res Page on Google's CulturalSpot.org site:

Once at gallery click View Exhibition.  Then click the image and zoom in for large high-res image views.  Check out details or just click Explore Everything.  Enjoy!

NEW: 
Bob will start a 
group art class
 at the newly renovated
Guyer Barn 
in Hyannis 21 May 2015.  
Click here
 for more information or 
Contact Bob
 now to sign up!  Class size is limited to 10 so be sure to sign up before it fills up!
"Autumn on the Moors", 6" x 8", o/p