Give Us a Call 1.508.385-7534

YEAR ROUND PRIVATE ART INSTRUCTION WITH ROBERT K. ROARK

DISCOVER THE JOY OF CREATING YOUR OWN ART

Mr. Roark is currently accepting students at all levels, from beginners to advanced. There is a limited number of private one-on-one times available. Students may work in the medium of their choice including by not limited to oils, acrylic, watercolors, pastels, pen & ink and drawing. All aspects of painting – color theory, materials, drawing, etc. – are dealt with in-depth. Students are taught composition, artistic and technical skills and encouraged to develop their own style. Students are not required to take a set number of sessions nor is there a limit to the number of sessions one can take.  All students are required to bring their own art supplies. A supply list will be given at the time students register for classes.

"Summer Sunset over Coast Guard Lighthouse" detail, oil on panel, Robert K. Roark

Private Art Instruction Fee:

$80 for a two hour session. For maximum benefit we do recommend taking classes for 4 weeks or longer. However, this is not a requirement and Mr. Roark will work with your schedule. Classes can run longer than two hours at a rate of $30 per hour.

PLEASE NOTE: Space is limited for these classes and is offered on a first come basis.

To register for private classes with Bob or for questions concerning private or group classes please 
contact
 him directly, use the "Request Information" box to the right or call 508-385-7534.   If you call, please leave a message as Bob may be teaching or working in his studio.  He will return your call as soon as possible.  Thank you!
Unless noted, all artwork is for sale.

purchase your favorite work of art or to schedule a private viewing.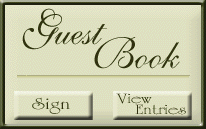 "I told you about a painting that had frustrated me to the point that I gave up and wanted to use it to start a bon fire. When I got to Cape Cod and showed it to Bob, he said "any painting can always be fixed." With his guidance, I was amazed at the transformation."  
Terry Warren
SPECIAL HOLIDAY DISCOUNT

Mention HOLIDAY DISCOUNT and get

15% OFF when you sign up for a Private Art Lesson.  

A great gift for yourself or someone special.

Gift Certificates Available.

We invite you to visit the discerning fine art 
galleries
  representing Bob's latest original works of art.