Give Us a Call 1.508.385-7534

The information below offers the starting price for Ms. Winstanley Roark's prints. All prints are priced according to size and type of print.  Depending on the image and sub-straight sizes are available from 5" x 7" up to 32" x 46" or larger. For more information, please 
contact us
 or call to make a purchase at 508-285-7534. When emailing please make note of the page you saw the image on and be sure to note the image number or name. Framing is available for an additional fee.
Color Photographs and Sepia images are printed on Epson Ultra Premium Presentation paper, a acid-free sub-straight. The acid-free pigment-based inks used are Epson's Ultra-Chrome inks.  Both the paper and inks have the highest standard rating and are the most color-safe and archival in the industry.  Color prints start at $35 for a signed, unframed 5" x 7". 

Black & Whites images are museum quality black and whites and are printed on Epson Exhibition Fiber paper using Epson's Ultra-Chrome ink to archive rich black and whites. A signed 8" x 10" starts at $150.   

Original Hand-Glazed Pigment Prints
 are available upon request. These vibrant images offer a painterly quality and each print is done using a smooth bonded watercolor paper or canvas which eliminates the need for glass.  Each is an original and are available in limited editions of only 10 prints, regardless of size. Prices start at $200.00 unframed for an 8" x 10" done on smooth bonded watercolor paper. An unframed 8" x 10" printed on Matte Epson Exhibition Canvas Matt and mounted on stretcher strips starts at $400. Please read 
Process and Care
 for complete details.
Blank greeting cards with Ms. Winstanley Roark's images are available at $4.00 per card or in gift boxes at $35.00 for a set of twelve (12) cards of four different images per box. All cards and gift boxes include envelopes.  Gift boxes come in a beautiful gold box. All are perfect for gifts! 

Coming soon 2017 calendars!  Please 
contact Anita
 if you are interested in purchasing one.
Thank you!

Prices for all images are approximate.  All prices are subject to change without further notice.  Above prices do not include shipping and handling.

ANITA WINSTANLEY ROARK'S PRICING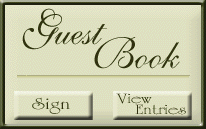 Unless noted, all artwork is for sale.

purchase your favorite work of art or to schedule a private viewing.